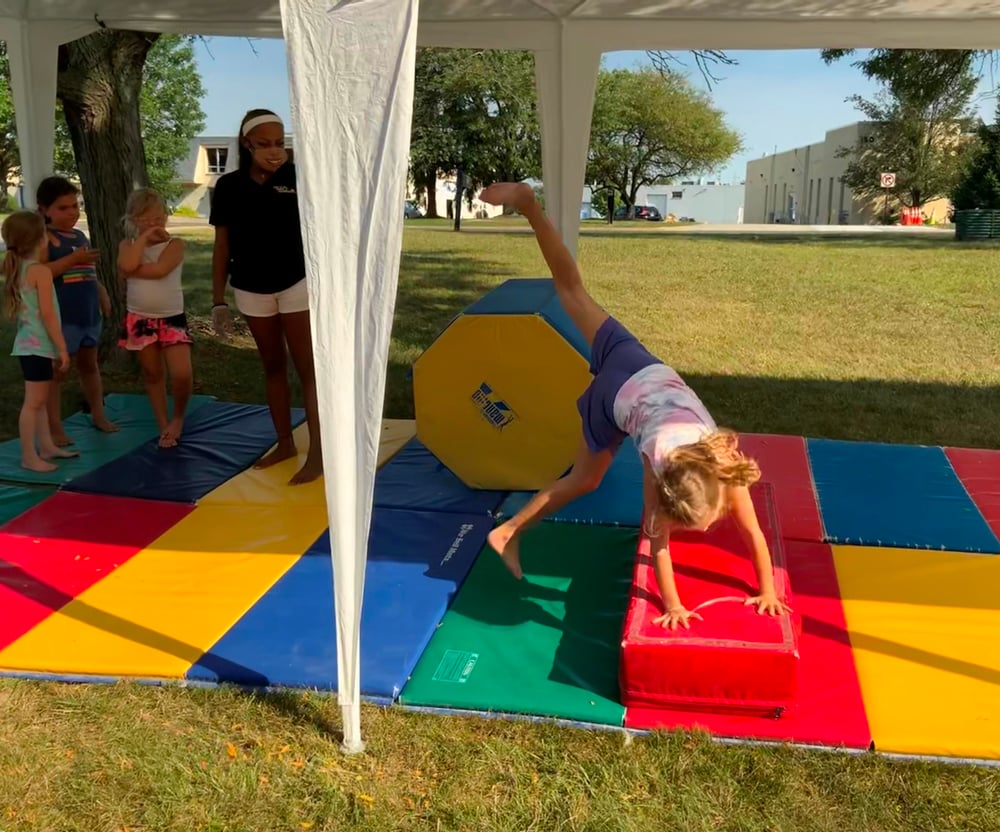 Summer Camps are Back! and better than ever!
Outdoor and Indoor Gymnastics
Water Play
Outdoor and Indoor Arts & Crafts
Relays and Games
Obstacle Course
Trampoline & Tumbl Trak
Bounce House
BYO Snack and Water
And much more!

9 Weeks to pick from: June 28th to August 27th
Monday to Friday 9:00 to 1:00 pm
Ages 4 & Up
$250.00 per week
$50.00 off if you refer 2 friends
5% off of your 3rd week or more
10% Sibling Discount
All Covid Protocols in effect

Create your own Private Pod available for indoor and outdoor classes!!!
Spring Classes 2021!

---
OUTDOOR OPTION - April 5th to June 26th
New! 5:30 pm slots available!
Vault, Bars, Beam and Floor.
Offered Monday to Friday from 3:15 - 4:15 pm and 4:30 to 5:30 pm in our outdoor tent.

*All kids are required to wear a mask throughout the class.

INDOOR OPTION - April 19th - June 27th
All events Vault, Bars, Beam , Floor, Trampoline & Tumble Track.
Limited competitive programs while the classes are running.
Monday to Friday, Saturdays and Sundays.

*All kids in the gym, including competitive programs are required to wear a mask for the whole time inside the gym floor.

Click below to learn more!

New Covid-19 Guidelines and Protocols
The safety of our members and team members is what's most important at Go For The Gold Gymnastics. Our goal is to gain the physical and mental benefits of gymnastics while maintaining a safe workout environment for your gymnast and our staff. Your gymnast and his/her well being are of utmost importance to GFTG and with a carefully planned approach, we will begin to reopen.
Business Hours
Monday - Thursday

Friday

Saturday

Sunday